An Insomnia Epidemic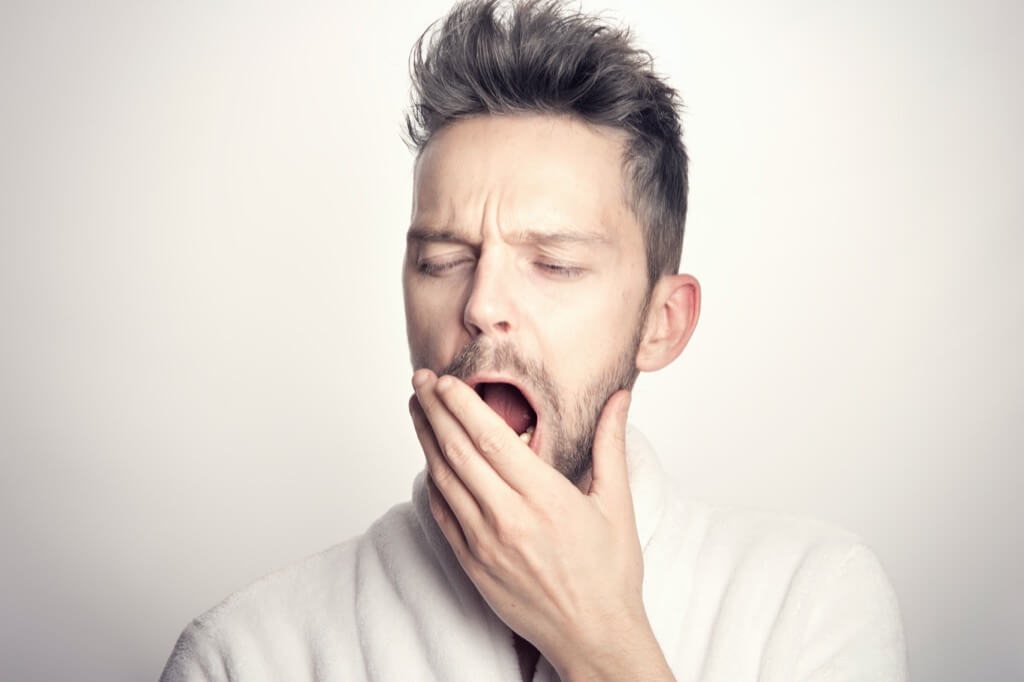 Stress and Anxiety Are Silent Culprits
One of the leading culprits behind insomnia is stress and anxiety. Life events that induce significant stress, such as job changes, the loss of a loved one, divorce, or even moving, can disrupt your sleep patterns. When your mind is preoccupied with worries and uncertainties, it becomes challenging to achieve the restorative rest your body craves.
Environmental Influences
The environment in which you sleep plays a crucial role in your ability to doze off peacefully. Factors like noise, excessive light, or uncomfortable temperatures can create hurdles on your path to slumber. Ensuring that your sleep environment is conducive to rest is essential for tackling insomnia.
The Impact of Habits
Your daily habits and choices can significantly impact your sleep quality. Avoiding or limiting caffeine and alcohol, refraining from nicotine use, and steering clear of large meals and beverages before bedtime are essential steps to foster better sleep. Additionally, the timing and frequency of naps can influence your ability to fall asleep at night.
How to Address Insomnia
Understanding the root causes of insomnia is just the first step. To address this issue and improve your sleep quality, consider the following strategies:
Maintain a consistent bedtime and wake time, even on weekends, to regulate your body's internal clock.
Engage in regular physical activity to promote better sleep, but avoid intense workouts close to bedtime.
Some medications may disrupt sleep patterns. Consult your healthcare provider to discuss potential alternatives.
Establish a calming pre-sleep routine to signal to your body that it's time to wind down.
Make sure your bedroom is comfortable, dark, and quiet, enhancing your chances of uninterrupted sleep.
Explore stress-reduction techniques such as meditation, deep breathing exercises, or yoga to alleviate anxiety that can disrupt your sleep.
Useful Apps To Help You With Your Insomnia
Sleep Cycle
Sleep Cycle is a top-rated app designed to monitor and analyze your sleep patterns. By placing your smartphone on your nightstand, the app uses advanced algorithms to detect your movements and sounds throughout the night. It provides detailed insights into your sleep quality, helping you understand the factors that may be causing your sleepless nights. With Sleep Cycle, you can work on improving your sleep habits and waking up feeling refreshed.
 Relax Melodies
Relax Melodies offers a wide range of soothing sounds and white noise to create a calming atmosphere for sleep. Whether it's the gentle rustle of leaves, ocean waves, or the ambiance of a coffee shop, this app allows you to customize your perfect sleep soundtrack. You can mix and match sounds to drown out disturbances and lull yourself into a peaceful slumber, making it ideal for those struggling with environmental factors that disrupt sleep.
Headspace
Headspace isn't just a meditation app; it's a valuable resource for improving your sleep quality. With its sleep-specific content, you can access guided meditation sessions and mindfulness exercises tailored to help you relax and unwind before bedtime. By managing stress and anxiety, you can alleviate one of the primary causes of insomnia. Headspace's sleepcasts and sleep music are additional features to explore for a restful night's sleep.
Sleep Time
Sleep Time is a comprehensive sleep app that goes beyond tracking your sleep patterns. It acts as a sleep cycle calculator, helping you determine the optimal times to go to bed and wake up to align with your body's natural rhythms. By understanding your sleep cycles, you can wake up during a lighter sleep stage, reducing grogginess and fatigue. Sleep Time provides personalized recommendations to improve your sleep routine.
Noisli
Noisli is a versatile app that allows you to create custom soundscapes for relaxation and focus. While it's not exclusively a sleep app, it can be a powerful tool for crafting the perfect environment for rest. Choose from a variety of ambient sounds like rain, thunderstorms, forest streams, and more to mask disruptive noises and promote relaxation. Noisli also offers a color generator feature, which can be soothing for visual relaxation.
Statistics On People Who Cant Sleep
Insomnia is a widespread sleep disorder that affects people across the globe. According to recent statistics, approximately 10% to 30% of adults experience insomnia symptoms at some point in their lives. This staggering prevalence underscores the significance of addressing sleep-related issues on a global scale.
Research reveals intriguing gender disparities when it comes to insomnia. Women tend to be more likely than men to experience insomnia symptoms. Studies indicate that around 40% of women and 30% of men report occasional insomnia, shedding light on the unique challenges faced by individuals of different genders.
Insomnia is closely linked to mental health concerns. Approximately 50% to 80% of individuals with depression experience insomnia, and the numbers are similarly high for anxiety disorders. Understanding this connection is crucial for addressing the holistic well-being of individuals struggling with sleep disorders.
Age plays a significant role in sleep patterns. Insomnia prevalence varies across different age groups. For example, it's estimated that up to 50% of older adults experience insomnia symptoms, while the rate is lower among younger individuals. Examining these age-related trends provides insights into the evolving nature of sleep disorders.
Beyond its impact on individuals' health, insomnia also carries a substantial economic burden. Studies show that the annual cost of insomnia-related productivity loss and healthcare utilization in the United States alone exceeds $100 billion.
Insomnia may have multifaceted causes, ranging from stress and environmental factors to lifestyle choices. Recognizing these triggers and implementing strategies to address them can pave the way for more restful nights.
Prioritizing sleep is essential for your overall well-being, as sleep deficiency is linked to various chronic health problems and a higher risk of injury.